DAVID TAGG & CO
SOLICITORS
Quick Enquiry
Please email us your contact details or leave a contact number and we will call you back


LONDON SOLICITORS
David Tagg & Co. are an established firm of solicitors who are able to provide friendly, professional and cost effective expert legal advice on many areas of the law. We are an expanding practice and work from our two offices on the New Kings Road which are conveniently located near to local transport links.
David Tagg and Co offers expertise in the following services:
Property transactions – freehold, leasehold, residential and commercial
Dispute resolution and Court cases
Wills, administration of estates and trusts and tax planning
Family Law including divorces
Child care and Social Services
Regulated by the Solicitors Regulation Authority - SRA ID number: 282005
---
WILLS
We offer a fast, friendly and professional will writing service at affordable rates. We will provide a fixed fee quote for writing your will based on your requirements. Our specialist solicitors will meet you face to face and try to take the time to understand your requirements and explain matters to you.
You can meet us at our offices, or if that is not possible we can visit you in the comfort of your own home or work at a time to suit you. We can also provide hospital visits if required. Unlike some organisations offering will writing services we will meet you face to face and your will is prepared by a fully qualified solicitor regulated by the Law Society of England and Wales. We will also store your will free of charge if you wish once it has been signed.
We are also able to assist you with preparing Lasting Powers of Attorney, Living Wills, Advance Directives and Letters of Wishes if required. We can also help you deal with the affairs of someone who has died (probate and administration) and with contested estates.
Making a will is an important step and should not be left to chance. There are many reasons why it is important to make a will including that: Without a will the state directs who will inherit your money and possessions and this may not include those who you want them to go to.
If you have a partner but are not married your partner may be left with nothing if you have not made a will.
If you have children under 18 years of age you can appoint someone in your will to look after them if you die.
If you die without a will it can often lead to one or more people making a claim against your estate and may lead to a dispute amongst your family and friends
If you make a will your solicitor can also advise you how inheritance tax may affect what you own and may be able to suggest means of saving tax and protecting your assets after you die.
If you own a business or have assets overseas this may result in problems if you do not have a will.
more ...
---
CONVEYANCING & PROPERTY
David Tagg & Co deal with all aspects of Property Law in relation to all kinds of Properties large and small.
We deal with Freehold and Leasehold Conveyancing, Re-Mortgages, Transfers of Equity, Sales and Purchases of Businesses including shops and factories.
We can also provide experienced lawyers to advise in relation to property disputes including Landlord and Tenant Disputes, Boundary Disputes, Disputes relating to property management and other matters.
more ...
---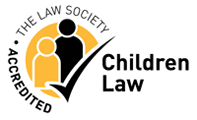 FAMILY LAW
We have a family department able to offer expert advice on matters of Family Law and we have membership of the Law Society Advanced Family Panel for solicitors specialising in family work.
David Tagg is a member of the Law Society Family Law Advanced Accreditation Scheme which covers specialist areas of family work including advice in the conduct of ancillary relief (financial settlement). Members of the scheme are required to have shown that they have achieved and will maintain a high level of knowledge, skills, experience and practice in specialist areas of family law.
David Tagg is a member of the Family Law Accreditation scheme run by the Law Society for family practitioners who meet the highest standard of expertise and client service and has over 20 years experience dealing with all aspects of family law including in particular divorce and ancillary relief (financial settlements) and disputes regarding custody of children. He has acted in many hundreds of family cases over the years including many cases involving very significant assets achieving good settlements for the parties concerned.
We have members of both the Law Society Family Panel and Resolution ( formerly The Solicitors Family Law Association ). We offer a fixed fee first interview ( available on request ) and are able to provide legal aid in some cases (subject to availability).
We are members of RESOLUTION which is an association of Lawyers who seek to deal with problems of Matrimonial Law, whilst reducing conflicts and tensions between all parties. We can advise you in relation to the following areas of law;
more ...
---
DISPUTE RESOLUTION
There are many different types of dispute including for example disputes about contracts or in relation to goods or services that you have received. There can also be disputes in relation to your employment or with a neighbour or landlord or disputes regarding the will of a person who has died. Not all disputes relate to money such as family disputes.
Whatever type of dispute you are involved in David Tagg & Co have specialist lawyers experienced in resolving disputes who are able to help you.
We deal with all types of disputes whether large or small.
In most cases we aim to achieve an out of court settlement either through negotiation or mediation however we understand that this is sometimes not possible. We have lawyers experienced in court cases who will fight to achieve the best settlement for you.
We offer a number of possible ways to fund your case including fixed fee consultations.
more ...